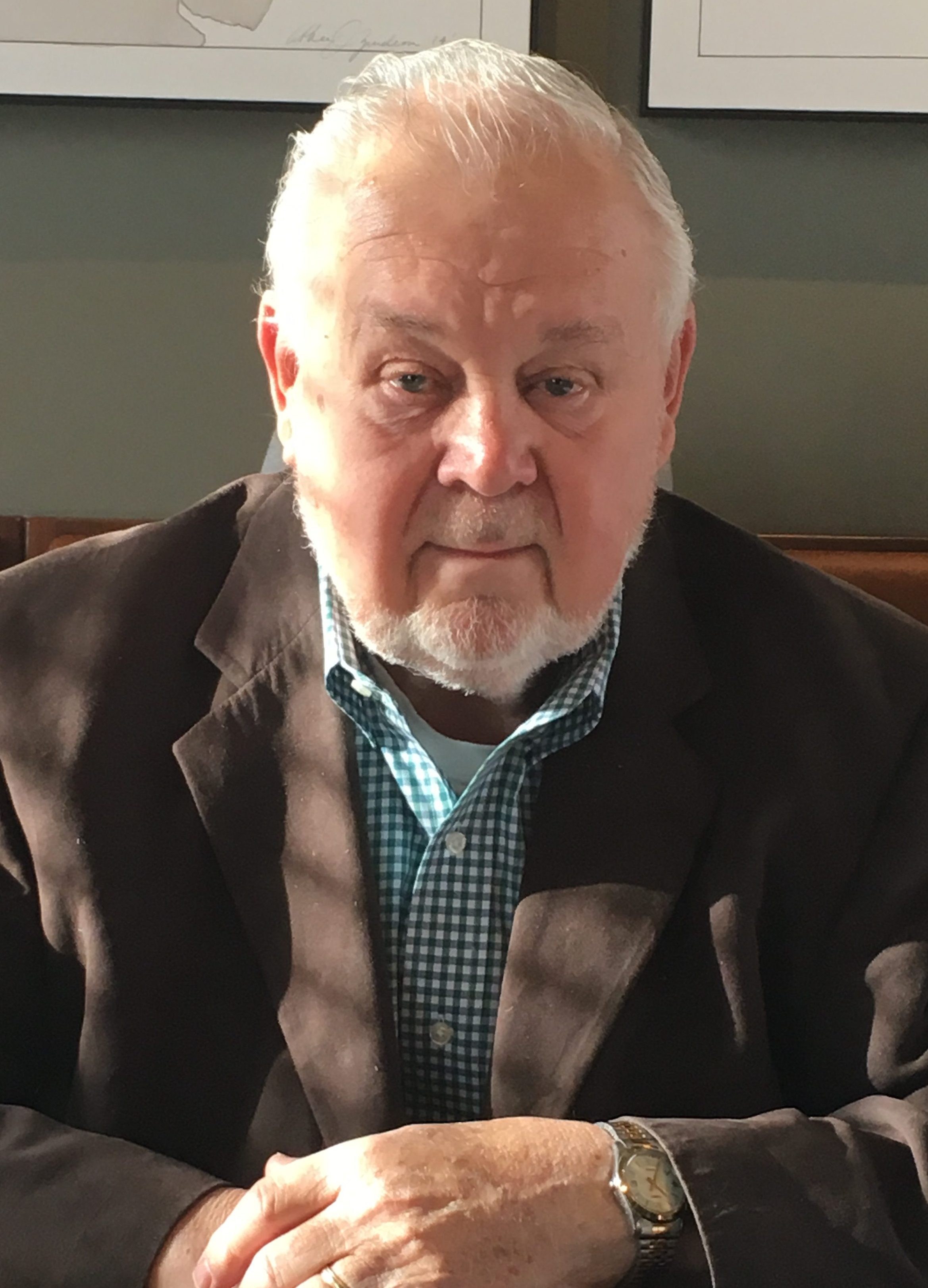 Robert "Bob" Hodges
Partner, Booking Manager
A proud decorated veteran of both the US Navy and US Marine Corps!
Upon release from the military, Bob attended San Diego State College and studied Personnel Management, under the GI Bill. His first job after graduation, was with Convair Aircraft in San Diego Calif, as a "time-keeper" (personnel management related). Six months later, Bob was  transferred to General Dynamics and worked on the Missile Program, to launch a man into space. This begin a six year work project that included working with North American Aviation, Martin, NASA, the USAF and other space related companies.
Eventually, Bob returned to his birthplace, Rochester, NY where he had a highly successful career in Sales and Marketing for the printing industry. After 20 years with Great Lakes Press, Bob started his own Company; Graphic Associates – a training and consulting company. For the next 22 years Bob traveled all over the US and Canada presenting a 3-day Graphic Arts and Printing Seminar. More than 2500 people, new to the advertising, marketing and the printing industry attended Bobs program to high acclaim.
Today, Bob is semi-retired and lives in a suburb of Rochester, New York with his wife Priscilla. Between them, they have 8 grown children that are spread all over the country. He claims to have played "Bad Golf" on some of the best courses in the country. Willing to play at the drop of the hat; Bob's philosophy is, Bad Golf (mid 90's) is so much better than no-golf-at-all!
When he's not on the golf course, Bob has returned to putting a man on the moon, only this time, he is highly successful at launching HarryKingSpeaks into stratospheres we've never seen. Bob is so excited to take over the mid-west territory and bring the value of our "Time To Teach" Program to the teachers and school districts under his charge.
Bob loves to talk, so take the time to pick his mind about how you can roll this program out to your staff. He can be reached at (716) 832-3475 ext. 8 or at BobH@ClassroomManagement.info.

I joined the board of a several dedicated individuals with the goal to provide Special Needs Children with a baseball field of their own. Such fields existed but were more than 65 miles from Rochester.
Our initial goal was to raise 1 million dollars.
To date we have raised over 1.2 million!
We proudly opened the field on August 26, 2017.
We now are working to raise another $750k. 
This project has been one of the most satisfying and proudest things I have ever done.