Life After High School Skills 101 helps to provide high school seniors with critical information on how to successfully navigate the transition from high school to the college or career of their choice.
The program shows students how to: Cultivate the "Winning Characteristics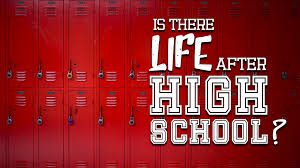 " that colleges and employers look for and helps them understand how to prepare for a successful job interview.
During the program, we discuss what their personal brand is, and how to build it. More importantly, we teach them how and how to protect their "brand" in this day of Social Media and viral videos We discuss how to use their brand to network properly in order to maximize future career opportunities.
Finally we briefly introduce them to the concepts of mastering their individual finances while avoiding credit card debt. 

This program is written and presented for all students, however upon request, it can be specifically tailored for Vocational school students that are entering the job market or delaying college immediately after High School.